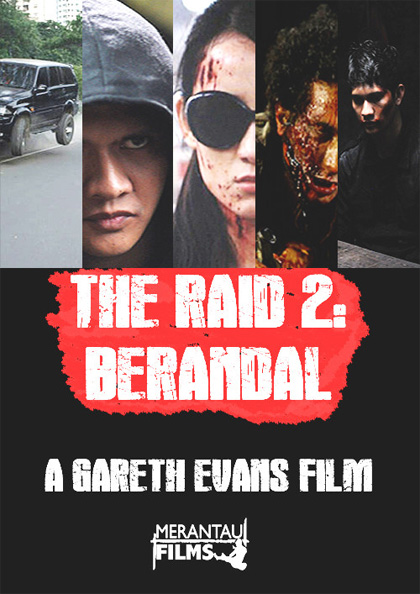 Un film di Gareth Evans. Con Iko Uwais, Julie Estelle, Alex Abbad, Marsha Timothy, Mathias Muchus. Titolo originale Berandal. Azione, durata 148 min. – Indonesia 2013. MYMONETRO The Raid 2 – Berandal





valutazione media: 4,33 su 7 recensioni di critica, pubblico e dizionari.
Dopo aver sgominato una gang e aver attirato le attenzioni della mala indonesiana, Rama è costretto a cambiare identità: dovrà trascorrere un periodo in carcere per infiltrarsi nell'organizzazione di Bangun e dell'ambizioso figlio Uco e rompere la ragnatela di corruzione estesa come un virus in tutta Djakarta.
Dopo aver sconvolto il mondo del cinema di genere con The Raid: Redemption ripetersi, anzi superarsi, pareva un compito arduo per Gareth Evans. Il gallese emigrato in Indonesia ha scelto quindi di non affrontare il medesimo schema del predecessore e prestare il fianco a paragoni scomodi, ma di costruire un action movie radicalmente differente per struttura, nonché unico per dimensioni e ambizioni. Dove The Raid: Redemption era la cronaca a colpi di arti marziali di una battaglia tra guardie e ladri svolta nell'arco narrativo di ventiquattro ore, il sequel parte da quella conclusione ma spazia su diversi anni della vita di Rama, raccontando la sua caduta negli inferi della malavita e la sua difficoltosa risalita assetata di vendetta e di giustizia. I tempi si dilatano quasi inevitabilmente, specie in una prima parte tesa a (ri)costruire il background dei personaggi e a preparare la tensione per l'escalation finale: che è progressiva, non improvvisa, ed evita fino all'epilogo il pattern marziale più consueto dell'eroe che affronta in sequenza villain di abilità crescente.
View full article »