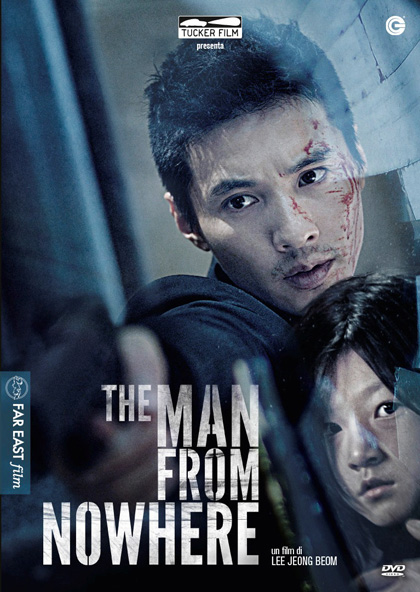 Un film di Jeong-beom Lee. Con Bin Won, Sae Ron Kim, Hyo-seo Kim, Tae-hoon Kim, Hee-won Kim. Titolo originale A-jeo-ssi. Thriller, durata 119 min. – Corea del sud 2010. MYMONETRO The Man From Nowhere





valutazione media: 3,50 su 1 recensione.
Il noir-thriller coreano è un mirabile esempio di meccanismo perfettamente oliato, capace di riproporsi e rinnovarsi in ogni occasione, con l'aggiunta di elementi che permettono di evitare il prevalere dei cliché sulla volontà di stupire lo spettatore. Lee Jeong-beom, fin qui noto solo per il folgorante debutto di Cruel Winter Blues – malinconica vicenda di piccoli gangster e del bisogno di affetti familiari – ovvero per un taglio originale e collaterale al gangster movie, con The Man from Nowhere rientra con decisione nei canoni consolidati di genere, confezionando un'impressionante vicenda di vendetta. Se nel primo film la manovalanza mafiosa era costituita in fondo da fragili esseri umani, qui sono raffigurati come villain senza se e senza ma.
Traffico di organi, rapimento di minori e loro utilizzo come corrieri della droga, omicidi brutali: si può dire che la coppia di fratelli Man-seok e Jong-seok sia una delle più ripugnanti mai apparsa su grande schermo, così abietta da giustificare qualsiasi tipo di vendetta, anche la più truce ed efferata. L'uomo destinato a metterla in atto è Cha Tae-sik, una macchina da guerra addestrata per uccidere, come in un ideale incrocio tra il Benicio Del Toro di The Hunted, Frank Costello di Melville e gli uomini-belva di Dog Bite Dog di Soi Cheang. The Man from Nowhere riesce in quel che dopo gli exploit di The Chaser e Man of Vendetta pareva impossibile: alzare ulteriormente l'asticella in termini di truculenza ed efferatezza e sfoggiare dei villain così riprovevoli da rendere catartico lo spargimento di sangue finale, cancellando ogni genere di remora riguardo ai metodi dell'angelo vendicatore.
L'esagerazione fumettistica delle sequenze action però non contrasta con l'interpretazione tutt'altro che ovvia dell'idolo delle adolescenti Won Bin, già ammirato in Mother nei panni del figlio ritardato e sempre più desideroso di affrancarsi dal ruolo di pin-up al maschile; non è da meno la piccola Kim Sae-ron – appena undicenne ma già con una carriera folgorante in corso, dopo la prova maiuscola di A Brand New Life – ancora alle prese con un'infanzia tormentata e con la difficoltà di dover mutare più volte registro, passando dalla vivace curiosità delle prime sequenze al necessario annullamento di ogni irrequietezza dovuto alla prigionia. Stratosferico in patria – e per una volta ampiamente meritato – l'incasso al botteghino.