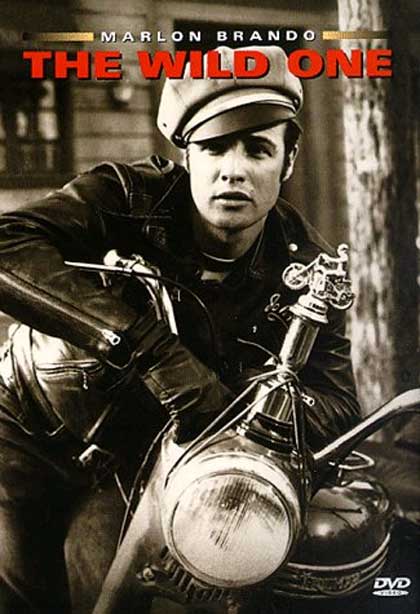 Un film di László Benedek. Con Marlon Brando, Mary Murphy, Lee Marvin, Robert Keith, Jay C. Flippen. Titolo originale The Wild One. Drammatico, Ratings: Kids+16, b/n durata 79′ min. – USA 1954. MYMONETRO Il selvaggio





valutazione media: 3,82 su 11 recensioni di critica, pubblico e dizionari.
A capo di una banda di teppisti in motocicletta, Johnny (Brando) sparge il terrore nella cittadina californiana di Wrighsville. Scoppia una rissa con una banda rivale e ci scappa il morto. La sequenza iniziale dei Black Angels, con Brando nel fulgore dionisiaco e tetro dei suoi trent'anni, che avanzano come un minaccioso squadrone di cavalieri teutonici, è uno degli incipit memorabili del cinema hollywoodiano. Tutto il resto gli è inferiore. Fu l'antesignano della moda dei biker movie che fiorì negli anni '60. Prodotto da Stanley Kramer, è ispirato a un fatto di cronaca del 1947 quando quattromila soci di un club motociclistico si riunirono per 3 giorni a Hollister (California) seminando la paura tra gli abitanti. Ne riferì Frank Rooney nel racconto The Cyclists' Raid, all'origine del film. Non ebbe un grande successo quando uscì, ma fece epoca. Proibito nella puritana Inghilterra fino al 1968. Brando in giubbotto di pelle nera divenne un'icona internazionale. Jerry Lewis lo parodiò in Il delinquente delicato, Kenneth Anger lo citò nel film d'avanguardia Scorpio Rising (1964). Scritto da John Paxton, fotografato da Hal Mohr con lenti speciali Garutso.