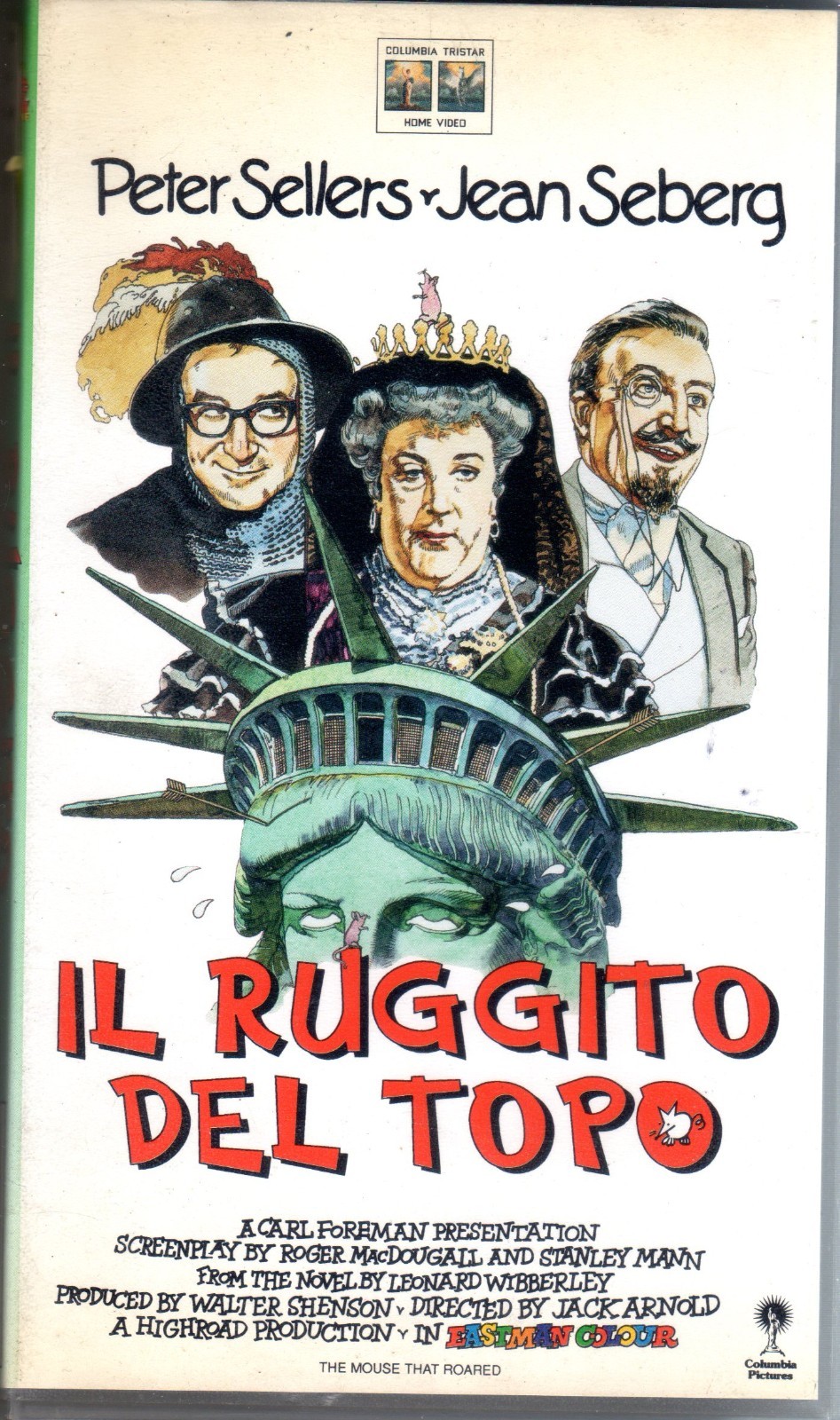 Un film di Jack Arnold. Con Jean Seberg, Peter Sellers, Margaret Rutherford, William Hartnell, Leo McKern. Titolo originale The Mouse that Roared. Commedia, durata 83′ min. – Gran Bretagna 1959. MYMONETRO Il ruggito del topo





valutazione media: 2,88 su 8 recensioni di critica, pubblico e dizionari.
Un piccolissimo Stato, il Ducato di Gran Fenwick, produttore di un famoso vino entra in una grave crisi economica per colpa di un'imitazione lanciata da un industriale vinicolo della California. Per superarla, dichiara guerra agli USA con lo scopo di perderla e ottenere sovvenzioni dai vincitori. Ma i soldati del ducato s'impossessano casualmente della bomba Q… Da un romanzo di Leonard Wibberley una commedia satirica che ebbe molto successo sui mercati di lingua inglese, ma che, vista oggi, rivela tutte le sue rughe per gli evidenti limiti di una sceneggiatura frettolosa e soprattutto di una regia poco inventiva, senza leggerezza. P. Sellers in 3 parti, ma non brilla. Da non perdere la breve sequenza prima dei titoli di testa. Magari tutto il film si fosse tenuto a quel livello.