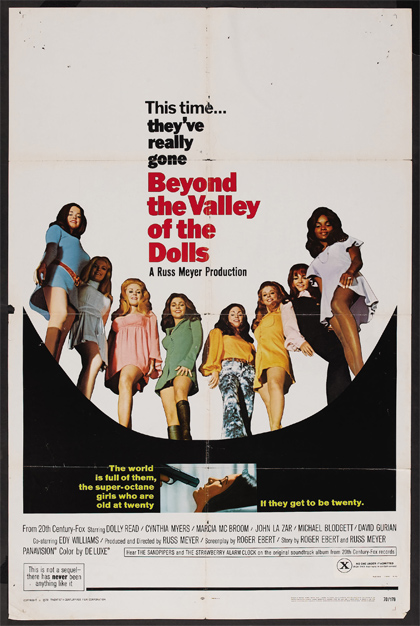 Un film di Russ Meyer. Con Dolly Read, Cynthia Myers, Marcia McBroom, Edy Williams Titolo originale Beyond the Valley of the Dolls. Erotico, durata 100 min. – USA 1970. MYMONETRO Beyond the Valley of the Dolls – Lungo la valle delle bambole





valutazione media: 2,00 su 1 recensione.
Tre belle ragazze alla ricerca, con l'aiuto di un miliardario segretamente transessuale, del successo. Finisce tutto in una totale confusione, tra sesso e sangue. Il celebre regista dell'eccesso farà felici i suoi fans, un po' meno gli altri. Al di là dei giudizi morali, un grande tecnico della macchina da presa.
« Beyond the Sea – dvdrip ita/eng Bianco, Rosso e… – dvdrip ita »