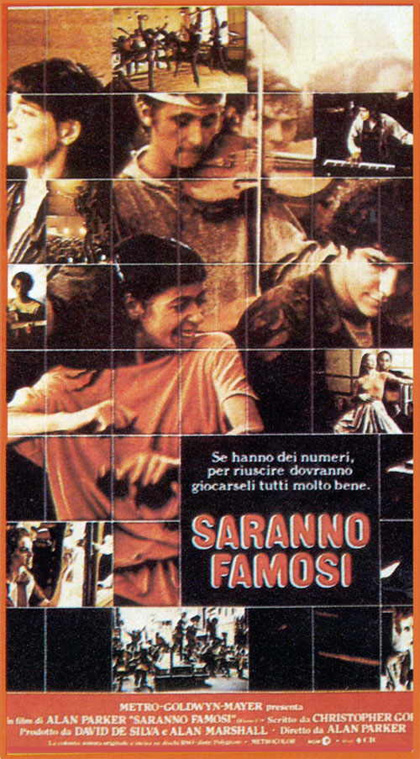 Un film di Alan Parker. Con Lee Curreri, Irene Cara, Eddie Barth Titolo originale Fame. Musical, Ratings: Kids+16, durata 134 min. – USA 1980. MYMONETRO Saranno famosi





valutazione media: 3,38 su 10 recensioni di critica, pubblico e dizionari.
Nella "High School of the performing di Manhattan" a New York molti ragazzi fanno le audizioni per essere ammessi. I prescelti hanno quattro anni per studiare e per specializzarsi nella loro arte preferita (danza, musica, recitazione ecc.) e anche per maturare affrontando i problemi della loro vita. Alla fine del corso un grande spettacolo dimostra la loro bravura, ma diventeranno tutti famosi? Un bel musical di successo che ha ispirato la serie di telefilm.
« Babylon 5 – Stagioni da 1 a 5 – dvdrip ita La bella Mugnaia – dvdrip ita »