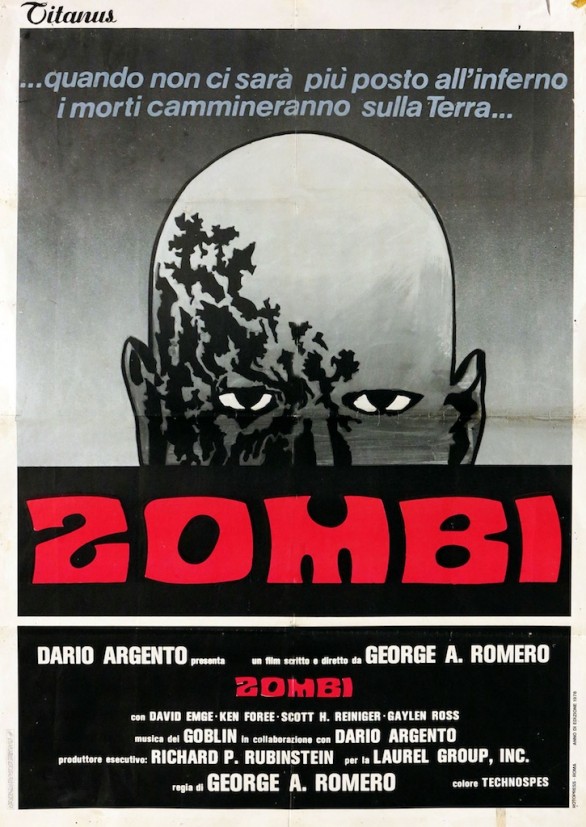 Un film di George A. Romero. Con Tom Savini, David Emge, Ken Foree, Scott Reiniger, Gaylen Ross.Titolo originale Dawn of the Dead. Horror, durata 120 min. – USA 1979. MYMONETROZombi





valutazione media: 3,71 su 38 recensioni.
Una misteriosa epidemia che resuscita i morti trasformandoli in mostri affamati di carne umana dilaga negli Stati Uniti senza che militari e scienziati possano opporvi rimedio. Francine, una ragazza incinta che lavora presso un'emittente televisiva di Philadelphia, insieme all'amico Stephen e ai poliziotti Peter e Roger, tenta di mettersi in salvo raggiungendo in elicottero un grande centro commerciale che potrebbe offrire sicuro rifugio e abbondante scorta di viveri ed armi. Dopo aver eliminato gli zombi che si trovano all'interno (i mostri muoiono se colpiti al cervello) Francine, Stephen e Roger (Peter è stato ucciso dopo che il morso di uno zombi lo ha irrimediabilmente contaminato), devono fronteggiare l'improvvisa irruzione di un banda di teppisti motorizzati che vogliono saccheggiare le provviste di cibo.Durante il concitato scontro, gli ingressi del supermercato restano incustoditi e ciò permette ai morti viventi di riversarsi a frotte nei magazzini. Stephen cade vittima degli invasori, ma Francine e Peter riescono avventurosamente a raggiungere l'elicottero e prendono il volo verso un incerto destino.
La critica ha privilegiato come chiave di lettura del film quella della metafora del consumismo imperante (autodistruttivo e, insieme, autorigenerantesi) nel mondo contemporaneo, trovando un evidente riscontro nell'ambientazione del quasi avveniristico "shopping mall" nel quale vivi e morti viventi convergono e famelicamente si combattono e si contendono la sopravvivenza. Nelle intenzioni del regista c'è comunque anche l'accento posto sul problema razziale (la famiglia di portoricani che rifiuta di consegnare alla polizia i suoi morti) e sulla violenza istituzionalizzata, cinica, drastica e impietosa nell'uso delle armi contro i nemici della società. L'impianto orrorifico – scandito dai sanguinolenti effetti speciali di Tom Savini, solo in parte mitigati da qualche slittamento verso l'autoironia o il surreale -, e la cornice apocalittica da fine del mondo sono però gli elementi che più si impongono nella memoria dello spettatore, complice anche lo sviluppo stesso della storia che, rinunciando a qualsiasi premessa esplicativa (il film si riallaccia idealmente ma non necessariamente alla Notte dei morti viventi realizzato da Romero 10 anni prima), è tutto compresso nel racconto di una battaglia da incubo.Dario Argento, oltre ad esserne il produttore, è anche coautore della colonna sonora.
« Vulcano – Ixcanul – 2015 – dvdrip fra subita Zift – dvdrip bul subita »