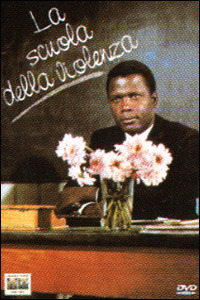 Un film di James Clavell. Con Sidney Poitier, Christian Roberts, Judy Geeson, Suzy Kendall, Lulu Titolo originale To Sir, With Love. Drammatico, durata 105 min. – Gran Bretagna 1967. MYMONETRO La scuola della violenza 





 valutazione media: 3,17 su 5 recensioni di critica, pubblico e dizionari.
Un nero appena laureato accetta di insegnare in una scuola inglese che ha procurato non poche noie ai colleghi a causa dei vivacissimi studenti che la frequentano. Anch'egli all'inizio trova molte difficoltà a farsi comprendere e rispettare dai ragazzi che però, dopo qualche tempo, gli danno fiducia. Egli, nonostante la possibilità di un impiego migliore, non abbandonerà il suo posto.
« Il Palloncino bianco – dvdrip ita/spa L'ultima Valle – The last Valley – dvdrip ita/eng »