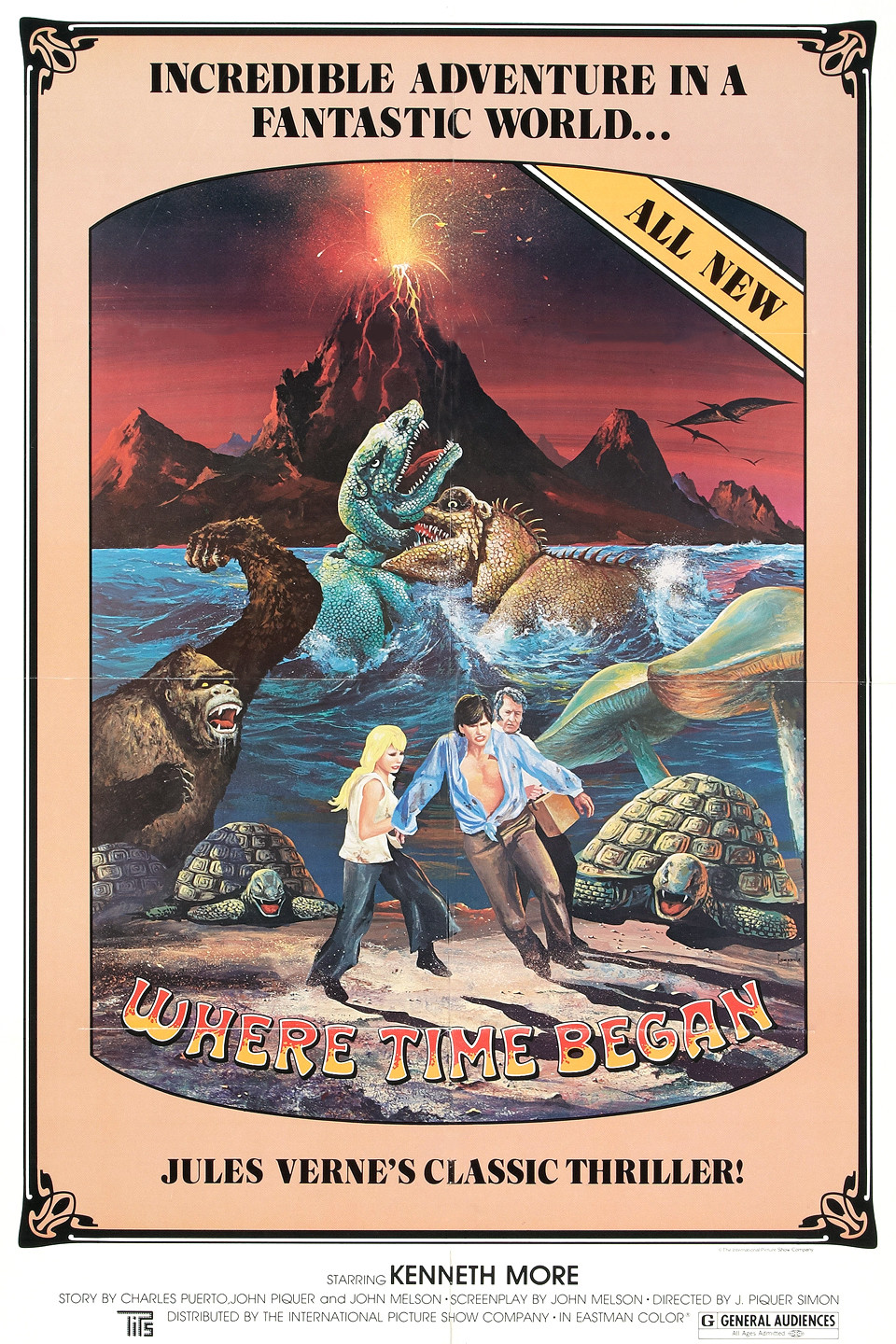 Un film di Juan Piquer Simon. Con Kenneth More, Pep Munné, Yvonne Sents, Ivonne Sentis, Frank Brana, Jack Taylor, Ana Arco, Emiliano Redondo. Titolo originale El viaje al cientro de la tierra. Avventura, durata 92 min. – Spagna 1977. MYMONETRO L'incredibile viaggio nel continente perduto





valutazione media: 2,00 su 1 recensione.
Seguendo le tracce di un esploratore scomparso, il professor Lindenbrook si inoltra all'interno di un cratere e raggiunge, attraversando un labirinto di grotte e cunicoli, un'immensa cavità illuminata dall'energia che il centro della Terra sprigiona. In questo fantastico mondo, nel quale mostruosi animali preistorici sono inspiegabilmente sopravvissuti, le meraviglie sono pari ai pericoli. Debole rifacimento di Viaggio al centro della Terra del 1959, realizzato con elementari effetti speciali sulla scia del rinnovato successo del filone dei "mondi scomparsi" inaugurato un anno prima da La terra dimenticata dal tempo. Kenneth More, nel ruolo del professor Lindenbrook, non regge il confronto con James Mason. Negli Stati Uniti è conosciuto con i seguenti titoli: Where Time Began, Fabulous Journey to the Center of the Earth, Journey to the Center of the Earth; in Francia, con il titolo Le continent fantastique. Il romanzo di Verne è stato portato sullo schermo anche nel 1909, nel 1959, nel 1963 e, in due film per la TV, nel 1993 e nel 1999.
« A beautiful Mind – dvdrip ita Lo Specchio del Piacere – dvdrip ita »