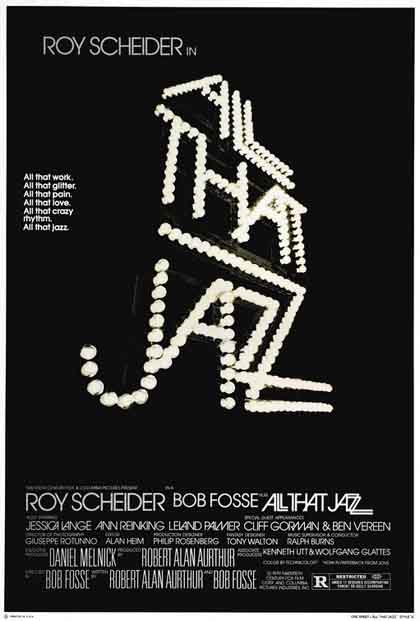 Un film di Bob Fosse. Con Roy Scheider, Jessica Lange, Leland Palmer, Ann Reinking, Cliff Gorman. Titolo originale All that Jazz. Drammatico, Ratings: Kids+16, durata 123′ min. – USA 1979. MYMONETRO All that Jazz – Lo spettacolo continua





valutazione media: 3,63 su 8 recensioni di critica, pubblico e dizionari.
È il ritratto di un regista-coreografo che lavora con un piede nel teatro e l'altro nel cinema. Il suo rapporto con le donne, con il lavoro, con la morte. Fatta la tara al narcisismo magniloquente e all'ambizione autoindulgente, il film offre 2 ore di spettacolo superbo, di ritmo scattante, di energia. 4 Oscar meritati e Palma d'oro a Cannes ex aequo con Kagemusha di Kurosawa.
« L'ultimo Samurai – The last Samurai – bdrip 1080p h265 ita/eng subita/eng Cyborg 009 – dvdrip ita »